I can't even tell you how many times I've started this DVD: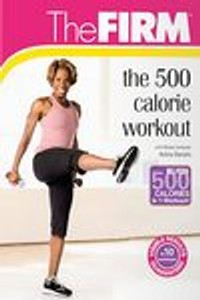 But, I can tell you how many times I've finished it...none! Never...until today!
I bought this dvd at Walmart months ago. I think it was $10. I normally try to do it during my daughter's nap, but she either wakes up half way through, or worse, I wimp out. I kept figuring if I do half of it, then that should be around 250 calories, right? And that's still good. I think the most I've done of this video was 45 minutes. It's been a goal since I got it to make it all the way through.
Today the Little Miss slept for just over an hour and I was able to do the
entire
video.
I hurt so good right now.
I am so happy she took a good nap today and I'm proud that I didn't declare that half way was good enough.
This is a good work out video, but if anyone decides to buy it, have some patience the first few times you do it. Especially if you are completely new to aerobics. Once I learned the moves and routine it got easier and now I love it.